Thomas Bayrle: Playtime
Author: Massimiliano Gioni
Published by Phaidon Press Ltd, June 2018
ISBN: 978-0714876351

Thomas Bayrle: Automobil
Published by Lenbachhaus, Munich, 2016-2017
Editors: Matthias Mühling and Eva Huttenlauch

Thomas Bayrle: Atari Faces
Publisher: Triangle Books, Brussels, 2014
Designed by Olivier Vandervliet
ISBN 978-2-930777-01-6

Thomas Bayrle: All-in-One
Publisher: Walther König, Köln (October 31, 2013)
Devrim Bayar, Thomas Bayrle, Carolyn Christov-Bakargiev
ISBN: 978-3863353377

Thomas Bayrle
Rosenkranz, 2010.
7-inch record, gatefold cover.
Edition of 100 (81-100 h.c.). Each signed and numbered.
Published by Galerie Mezzanin.

Thomas Bayrle
I've a feeling we're not in Kansas anymore, 2009.
Museu d'Art Contemporani de Barcelona.
Authors: Bartomeu Marí, Chus Martinez,
Ingo Niermann, Lars Bang Larsen, Andreas Huyssen
Lembeck.
ISBN 978-84-92505-02-9

Thomas Bayrle
La vache qui rit, 2007.
Author: Yannick Miloux.
Published by Frac Limousin
Lembeck.

Thomas Bayrle
Städel Museum Frankfurt, 2002.
Authors: Thomas Bayrle, Daniel Birnbaum, Udo Kittelmann, Sabine Schulze
Published by Sabine Schulze.
Revolver.
ISBN 3-934823-89-0

Sunah Choi
Catalogue published on the occasion
of Hannah-Höch-Förderpreis 2018
Publisher: Distanz, 2018
ISBN 978-3-95476-258-3

Gerald Domenig
Mittendrin Ein Z.
Publisher: Secession, Wien, 2016
ISBN 978-3-95763-336-1

Gerald Domenig,
Nivea und Nivea.
Museum Ludwig.
Verlag der Buchhandlung Walter König, 2008.
ISBN 978-3-86560-479-8

Bernhard Fruehwirth
Reelle Duelle, 2004
Authors: Astrid Wege, Matthias Herrmann
Published by Secession
ISBN 3-901926-69-0

Bernhard Frue
PHESBUK, 2008-2012
Artist's book
34,6 x 27,5 cm
192 pages, edition of 150
Bernhard Frue
BERNHARD FRUE
PHESBUK, 2012
Herausgeber/Editor
Sandro Droschl, Kunstverein Medienturm
Verlag für moderne Kunst Nürnberg GmbH
ISBN 978-3-86984-300-1

Michel François
Ann Veronica Janssens, Michel François
Publisher: Zolo Press, 2022
ISBN 978-1-7345275-9-9

Michael Hakimi
Kunstverein in Hamburg, Kunsthalle Basel, 2008
Authors: Yilmaz Dziewior, Adam Szymczyk, Ralph Ubl
Hatje Cantz Verlag
ISBN 978-3-7757-2268-1

Maureen Kaegi
One could say that it was a paranoid gesture from my side
Verlag für moderne Kunst, 2017
Texts: Oliver Kielmayer, Elsy Lahner, Victoria Dejaco
ISBN 978-3-903131-09-5

Maureen Kaegi
Still Life without a Magnolia.
Publisher: Maureen Kaegi, 2014.
Limited edition of 50
Text: Victoria Dejaco

where the surface is
maureen kaegi
Texts: Yasmin Afschar, Andreas Kristof.
Publisher: basis wien, 2011
ISBN 978-3-9503027-3-8

Peter Kogler
next
Texts: Ami Barak
Publisher: ING Art Center, 2016
ISBN 978-3-86335-919-5

Peter Kogler
Museu Colecção Berardo, 2009
Text: Jean-François Chougnet
ISBN 978-989-8239-04-4

Peter Kogler
Amerikan Hastanesi Yayinlari, 2009
Text by Rainer Fuchs
Published by Levent Özçelik
ISBN 978-975-6523-17-9

Peter Kogler
Museum moderner Kunst Stiftung Ludwig Wien, 2008
Authors: Ami Barak, Jean-Francios Chougnet,
Rainer Fuchs, Edelbert Köb, Kathrin Rhomberg
Verlag der Buchhandlung Walther König
ISBN 978-3-902490-48-3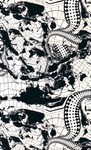 Peter Kogler
01, 2004
onestar press
edition of 250

Peter Kogler
Kunstverein Hannover, Galerie im Taxispalais, Innsbruck,
Frac Languedoc-Roussillon, Sète, 2004
Authors: Stephan Berg, Silvia Eiblmayr, Boris Groys
Hatje Cantz
ISBN 3-7757-1422-7

Peter Kogler & Marcus Geiger
Hallo Bawag
Bawag Foundation, 2003
Author: Christine Kintisch
Published by Bawag Foundation

Peter Kogler
Kunsthaus Bregenz, 2000
Authors: Edelbert Köb, Ami Barak, Robert Fleck, Martin Prinzhorn, Kathrin Rhomberg
Verlag der Buchhandlung Walther König
ISBN 3-88375-422-6

Christian Kosmas Mayer
Aeviternity, 2019
Foreword by: Rainer Fuchs, Karola Kraus
Texts by: Daniel Muzyzcuk, Jenny Nachtigall
Editor: Rainer Fuchs, mumok - Museum moderner Kunst Stiftung Ludwig Wien, 2019
ISBN 978-3-902947-65-9

Christian Kosmas Mayer and Alexander Wolff
Essachai Vow, Substance of We Feeling
12" LP vinyl with a cover photograph by the artists Clegg & Guttmann
Publisher: Verlag für moderne Kunst, Vienna, 2017
ISBN 978-3-903153-23-3

Christian Kosmas Mayer
Poetiken des Materials / The Poetics of the Material, 2016
Authors: Stephanie Damianitsch, Anette Freudenberger, Anna Hofbauer, Cornelia Offergeld, Clemens Roesch, Stephen Zepke
Editor: Hans-Peter Wipplinger, Leopold Museum-Privatstiftung, Wien
ISBN 978-3-9504025-1-3

Christian Kosmas Mayer
Gizmo
Passagen Verlag, 2012
ISBN 978-3-70920-0001

Christian Kosmas Mayer
flotsam and jetsam, 2008
Authors: Fouad Asfour, Martin Guttmann
Published by Galerie Mezzanin
Schlebrügge Editor
ISBN 978-3-85160-129-9

Christian Kosmas Mayer
Scriptings #19
Ida Marie Hede & Christian Mayer: TED
Text: Ida Marie Hede
Translation: Christopher Sand-Iversen
Images and layout: Christian Mayer
Stills from the video Gizmo, 1 min (loop)
Edited by Achim Lengerer.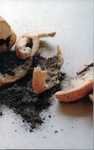 Marzena Nowak
gurgur editions, 2016, Ljubljana.
Text: Luigi Fassi
ISBN 978-961-91531-7-8

Marzena Nowak
A Bright, Bright Day...
Published by Galeria Foksal / Mazowieckie Centrum Kultury i Sztuki, Warsawa, 2014
ISBN 978-83-63427-73-3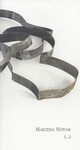 Marzena Nowak
(...)
Text: Sophie Damianitsch
Ausstellungskatalog Factory der Kunsthalle Krems, 2012

Marzena Nowak
Centrum Sztuki Wspólczesnej, 2011
Authors: Dobrila Denegri, Rainer Fuchs,
Manuela Ammer, Chus Martínez
ISBN 978-83-62881-02-4

Marzena Nowak
Waiting for the barbarians
Author: Goschka Gawlik
Published by Marzena Nowak

Michelangelo Pistoletto
Der Schwarze Mann, Die unerträgliche Seite, 1997
Published by Pakesch & Schlebrügge, Vienna
ISBN 3-85160-004-5

Michelangelo Pistoletto
From One to Many, 1956-1974, 2010
Essays by Carlos Basualdo, Jean-Francois Chevrier, Claire Gilman, Gabriele Guercio, Suzanne Penn, and Angela Vettesse
Published by Philadelphia Museum of Art in association with Yale University Press
ISBN 978-0-300-16616-3

Katrin Plavcak
On the couch, 2018
Texts: Brigitte Hausmann, David Quigley, Eva Scharrer
Publisher: Snoeck, Cologne
ISBN 978-3-86442-245-4

Katrin Plavcak
Summen, Purzeln, humming, tumbling, 2017
Published by Snoeck Verlagsgesellschaft mbH, Köln
Texts: Silvia Eiblmayr, Jörg Heiser
ISBN 978-3-86442-203-4

Katrin Plavcak
Human or Other, 2009
Author: Jutta Koether
Published by Secession, Vienna
ISBN 978-3-902592-20-0

Katrin Plavcak
Some things you lose, some things you give away, 2007
Authors: David Quigley, Goschka Gawlik,
Fouad Asfour, Lina Launhardt
Schlebrügge Editor
ISBN 978-3-85160-109-1

Katrin Plavcak
Schlaflabor, 2002
Authors: Mike Niederer, Martin Prinzhorn,
Karin Pernegger, Bärbl Plavcak
ISBN  3-00-009601-9

Katrin Plavcak
"Lieber Maler, male mir..."
Radikaler Realismus nach Picabia, 2002
Centre Pompidou, Paris, Kunsthalle Wien,
Schirn Kunsthalle, Frankfurt
Authors: Alison M. Gingeras, Sabine Folie, Blazenka Perica
ISBN 3- 85247-037-4

Katrin Plavcak
Painting on the move, 2002
Kunstmuseum Basel, Kunsthalle Basel
Published by Bernhard Mendes Bürgi, Peter Pakesch
ISBN 3- 7204- 0136- 8

Katrin Plavcak
Alien Nation, 2021
Texts: Thomas Raab, Sarah Khan, interview by Hemma Schmutz
Publisher: Schleebrügge.Editor
ISBN 978-3-903172-81-4

Mandla Reuter
Wasser
Offset print on invercote, 300 gr.
42 x 29,7 cm
Signed and numbered edition of 25 (+ 5 A.P.)
Published by MOREpublishers, Brussels, Belgium, 2017

Mandla Reuter
No Such St
Kunsthalle Basel, SBKM / De Vleeshal
Lorenzo Benedetti and Adam Szymczyk, eds. 
Texts by Lorenzo Benedetti, Fabian Schöneich, Adrian Williams
Mousse Publishing, 2014
ISBN 9788867491322

Mandla Reuter
The image itself, 2007
Author: Chris Sharp
Published by Kunstfabrik am Flutgraben e.V.
Lembeck
ISBN 978-3-9808580-6-9

Mandla Reuter
Tokyo Panda
Authors: Vanessa Joan Müller, Jochen Volz
Published by Dresdner Bank AG
Revolver
ISBN 3-86588-051-7

Sturtevant
The Brutal Thruth, 2004
Museum für moderne Kunst, Frankfurt
Published by Udo Kittelmann, Mario Kramer
Hatje Cantz
ISBN 3-7757-1485-5

Stephen Prina
The second sentence of everything I read is you
Authors: Astrid Wege, Bennett Simpson
Staatliche Kunsthalle Baden-Baden.
Centro Andaluz de Arte contemporáneo, Sevilla,
Verlag der Buchhaltung Walter König, Köln, 2008
ISBN 978-3-86560-512-2

Stephen Prina
As He Remembered It
Authors: Thomas Lason, András Pálffy, Anette Südbeck
Secession, 2011
ISBN 978-3-86895-168-4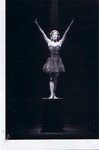 Alexander Wolff
A portrait in three shows proposed by Émilie Renard, 2006
Centre d'art Mira Phalaina, Montreuil
edition of 500

Christina Zurfluh
Farbtagebuch von 1996 bis 2012, 2014
Artistbook
Including texts by Martin Prinzhorn, Rainer Fuchs, Dagrun Hintze
Passagen Kunst
ISBN 9-783709-201480

Christina Zurfluh
flätthüntschsauft, 2005
Neue Galerie am Landesmuseum Joanneum, Graz
Author: Elisabeth Fiedler
ISBN 3-902241-13-6

Christina Zurfluh
Paintings, 2000
Authors: Sibylle Omlin, Martin Prinzhorn
Edition Unikate Zürich
ISBN 3-908617-13-8

Pigment Piano Marble, 2006
Buenos Aires
Concept: Mandla Reuter
Text: Juan Valentini
Translation: Jane Brodie
ISBN 3-86588-304-4

Christian Egger, Manuel Gorkiewicz, Christian Mayer, Yves Mettler, Magda Tothova, Ruth Weismann, Alexander Wolff
Paper
Ausgabe 18, November 2009


Christian Egger, Manuel Gorkiewicz, Christian Mayer, Yves Mettler, Magda Tothova, Ruth Weismann, Alexander Wolff
Trixie
Ausgabe 20, September 2010